Welcome to Valley Ministries
Valley Ministries Purpose ... Love God ... Love Others
---
"Blessings alone do not open our eyes. Indeed, blessings by themselves tend to close our eyes. We do not come to know (God) in the blessing, but in the breaking."
Saints,
I am not an avid reader of instructions. I will be the first to admit that I love to unpack the box of the newest piece of furniture or toy purchased and do my best to put it together without ever cracking open the manual. If it seems more complicated than I anticipated, I may take a peek at the pictures until something looks familiar. I have found that, in several instances, the instructions would have been a great idea simply for the sake of knowing what should be completed first. Part B depended on a wholly completed Part A. In that instance, I found myself wasting a bit of time disassembling what could not be constructed until the first step was completed.
In this week's text, Paul wrote a set of interdependent instructions for the manufacturing of hope. It is a four step assembly and we cannot move to a new step until the preceding step has been completed. Suffering allows us to endure. Endurance builds character within us. Once character is present we can finally attain hope. "So," in my interpretation of Paul's words, "celebrate the suffering."
Let me clarify briefly, I do not think this means we should seek suffering. I don't even think it means we should take pride in or boast about our suffering. I am clear that suffering should not be placed on our goals list for the remainder of 2013. But, seek it or not, suffering will come. It comes in the form of devastating tornados that no one could have prevented. It comes in the form of a doctor's diagnosis. It comes when a friendship is broken for insignificant misunderstandings. And it comes when the monthly bills outweigh the paychecks. Like it or not, life includes suffering. And our first step is to recognize it and recognize that God's strength is perfect when ours has failed us. To remind ourselves that God will provide even when we don't see a way. We cannot possibly expect immediate hope, if we are not willing to accept the first fact that suffering will be our reality at one point or another.
When we focus on the God who makes all things good we can move from suffering to endurance. Then, no matter how long it takes endurance will in turn build character within us. From that character we, whether we recognize it or not, have been turned into vessels of hope – in our own life and in the lives around us.
Take some time this week to stop and take a look at some of the suffering that is directly affecting your life. Then take your focus off of that and onto the One who will surely lead you through it. In all these things you can find true blessing.
I pray for each of you as you seek to walk even the steep parts of the journey.
In Christ,
Pastor Sharon
---
Homeless backpack needs:
We thank all of you and hope that many blessings are sent your way.
Supplies we ask for to meet our goal each month are:
Deodorant
Toothpaste
Socks (white)
Stamps
Wash cloth/Scrubby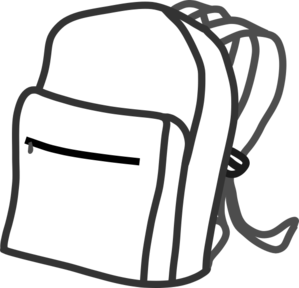 Place your donated items in the box in the entry way. Replacement packs are also available. These are the large clear packs sitting beside the backpacks. No quantity is too small. Many thanks to those who have given of their time and money.
---
The Message on YouTube
Our theme for last Sunday: Foundation
Our Speakers: Rev. Terri Miller
Service Date: May 19, 2013
Scriptures: Acts 2:1-8, 12-21
Verses 1-8 When the day of Pentecost came, they were all together in one place. Suddenly a sound like the blowing of a violent wind came from heaven and filled the whole house where they were sitting. They saw what seemed to be tongues of fire that separated and came to rest on each of them. All of them were filled with the Holy Spirit and began to speak in other tongues as the Spirit enabled them. Now there were staying in Jerusalem God-fearing Jews from every nation under heaven. When they heard this sound, a crowd came together in bewilderment, because each one heard their own language being spoken. Utterly amazed, they asked: "Aren't all these who are speaking Galileans? Then how is it that each of us hears them in our native language?"
Verses 12-21 Amazed and perplexed, they asked one another, "What does this mean?" Some, however, made fun of them and said, "They have had too much wine." Peter Addresses the Crowd Then Peter stood up with the Eleven, raised his voice and addressed the crowd: "Fellow Jews and all of you who live in Jerusalem, let me explain this to you; listen carefully to what I say. These people are not drunk, as you suppose. It's only nine in the morning!"
No, this is what was spoken by the prophet Joel: "'In the last days, God says, I will pour out my Spirit on all people. Your sons and daughters will prophesy, your young men will see visions, your old men will dream dreams. Even on my servants, both men and women, I will pour out my Spirit in those days, and they will prophesy. I will show wonders in the heavens above and signs on the earth below, blood and fire and billows of smoke. The sun will be turned to darkness and the moon to blood before the coming of the great and glorious day of the Lord. And everyone who calls on the name of the Lord will be saved."
More sermons on our YouTube Channel